Fueled by Passion
Located in Louisville, KY, RiverCity Rippers started with a car enthusiast and his wish to be around like-minded car nuts during the pandemic. It has evolved into a club with thousands of members. Connect with us on FB to get updates on the Kentuckiana car scene. The most up-to-date information will be found there for monthly meet-ups at car events around the city; Quarterly cruises down backroads, and our annual bash: Cars in the Commons benefitting local charities.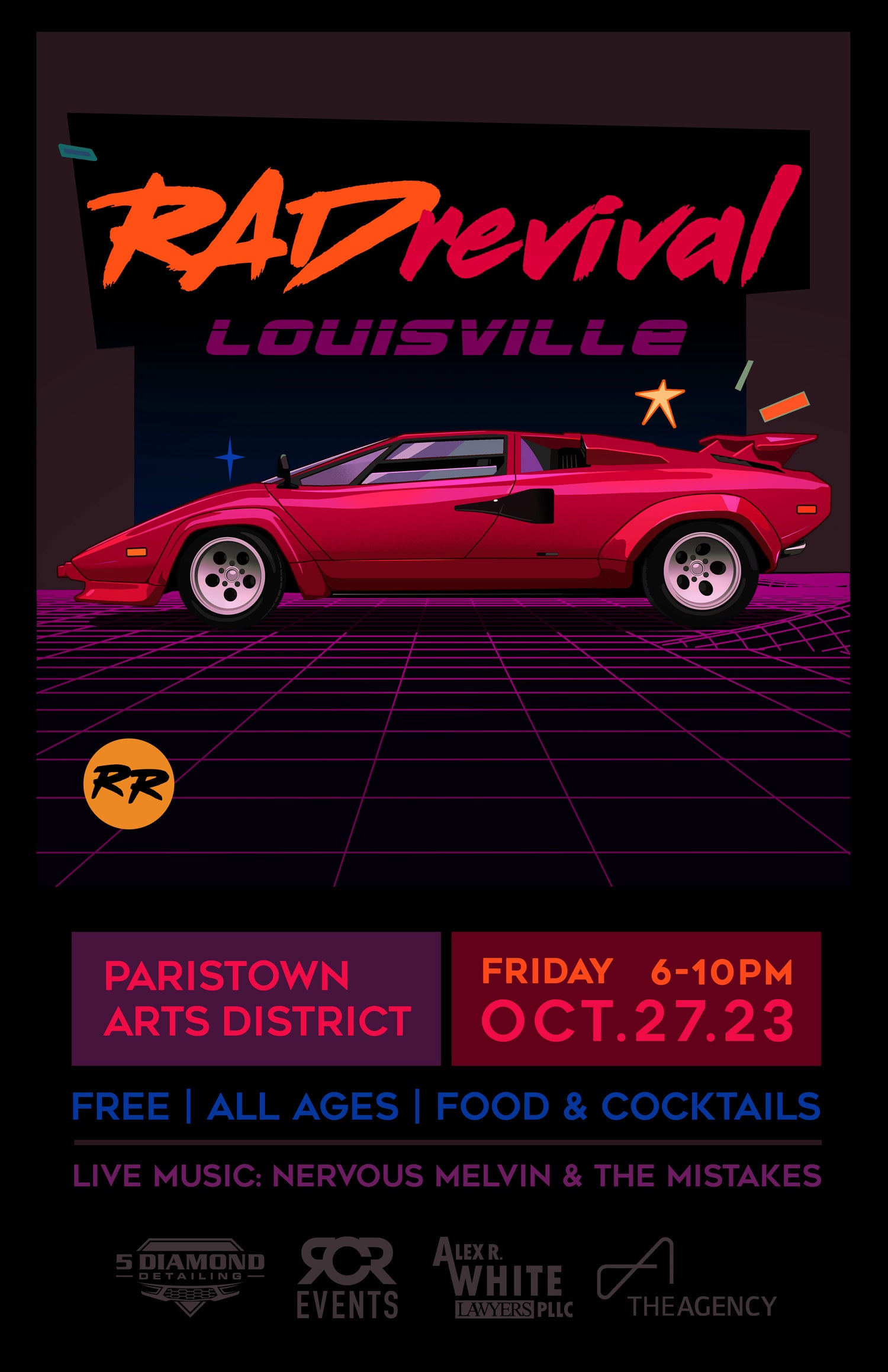 RAD Revival Tickets
A RAD event coming Halloween weekend at Paristown Arts & Entertainment District. Come enjoy cars, culture, costumes, & music from the '80s and '90s!! All makes and models welcome from 1980-1999. Spectators encouraged to be in costume! Purchase a ticket for your car only. Car owners will receive perks at the event for showing off your RAD ride. More details coming soon!
FRIDAY Oct 27, 2023
Car check-in: 4-5:30 pm
Trunk or Treat 5:30-6:30
DJ playing all your favorites 6-8pm
Nervous Melvin & the Mistakes 8-10 pm.
Get your car entry ticket here!
Shop the Rippers Store
Hats, Shirts, Koozies, and our favorite stickers
2023 CITC Title Sponsors
We are beyond grateful for our continued support from the community and local businesses. Browse our cherished sponsors below and support them for their support of this great show and our incredible charities! We could not do this without them.
'23 Social Sponsors: Cars in the Commons